This just in! Click here to read The Los Angeles Times' review of 'Round the Clock: Chinese American Artists Working in Los Angeles! Times art reviewer Sharon Mizota has been covering exhibitions presented as part of the Getty Foundation's unprecedented regional initiative, Pacific Standard Time: Art in L.A. 1945-1980.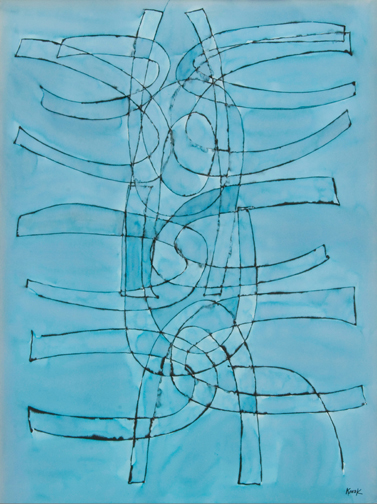 Here is an excerpt from Ms. Mizota's article: "'Round the Clock" suggests that for Chinese American artists at mid-century, the artistic path was a negotiated one, a wavering line between personal interest and practicality. Of course, this is true for many artists — it's the rare superstar who makes a living making art from the get-go. But the show's conceit — that these artists made valuable contributions regardless of the venue in which their work appeared — prompts us to look at the line between art and commerce more skeptically. After all, what we commonly think of as art is often just a pricier version of an everyday aesthetic experience: a magazine illustration, a menu, a movie. There's no reason such quotidian things can't be just as uplifting, edifying, inspiring or beautiful.


Ms. Mizota writes for The Los Angeles Times, Artforum, ARTnews, and other publications. She is a recipient of a 2007 Creative Capital | Warhol Foundation Arts Writers Grant and a co-author of Fresh Talk, Daring Gazes: Conversations on Asian American Art (University of California Press, 2003).
Source: sharonmizota.com
John Seed interviewed me about 'Round the Clock in mid-January 2012, just before the opening of the exhibition. Please click here to read our conversation.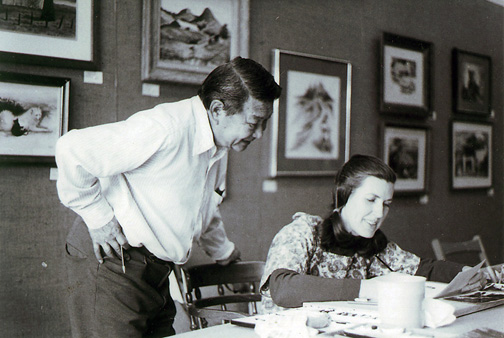 Here's an excerpt (my response): What the show presents is more than just Chinese art or American art. The works offer insight into each artist's multiple creative fluencies and cultural perspectives. Their career choices, their relationships throughout the art community, and their connectedness (or lack thereof) to the Chinese American community reveal a great deal about how these individual artists derived meaning from their work.


Mr. Seed is professor of art and art history at Mount San Jacinto College and recipient of a 2002 Society of Professional Journalist's award in art and entertainment writing. He has written for Harvard Magazine, Maui No Ka Oi, Honolulu, Christie's Hong Kong, Yerevan, and Stanford.
Source: huffingtonpost.com/john-seed