The Exhibit
'Round the Clock: Chinese American Artists Working in Los Angeles
showcases the work of George Chann, John Kwok, Jake Lee, Milton Quon and Tyrus Wong. These artists employed their artistic abilities in their professional lives while remaining true to their own artistic pursuits in their personal lives. The exhibition features more than one hundred  works by these Los Angeles-based artists, including paintings, watercolors, preproduction sketches, drawings, photographs, kites, and ephemera. The exhibition considers how these contemporary artists balanced their personal art making and their professional demands; how they achieved success on their own terms in their commitment to making art in Los Angeles; and the significance of their contributions to the region's artistic and cultural legacy.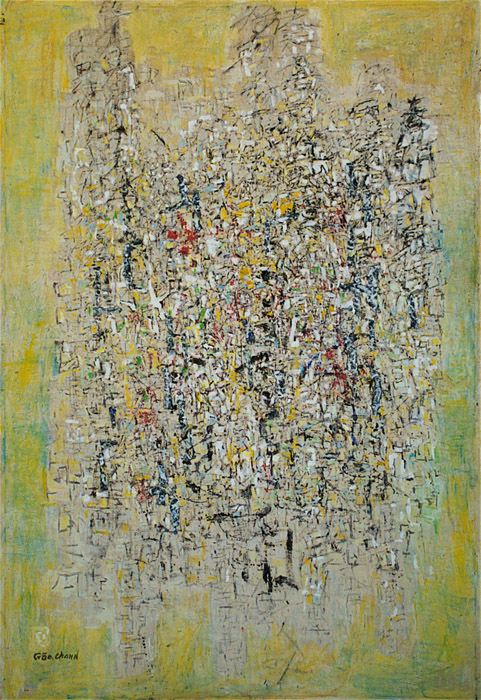 Amidst the currents taking shape before and after World War II, these Chinese American artists were–by virtue of their ethnicity–born, raised, educated, and employed under the dark cloud of anti-Chinese legislation. Chinese Americans had been a vital part of Los Angeles' population since before the turn of the twentieth century. The World War II era ushered in legislative changes that improved Chinese American life and gave rise to shifting attitudes about chinese living in America. During the war, China and the U.S. became allies. Congress repealed the Chinese Exclusion Act, which has restricted Chinese immigration to the U.S. for six decades. For the first time since the 1870s, Chinese in the U.S. could apply to become naturalized citizens.
The tide of international relations and subsequent demographic changes were shifting just as bold new contemporary artistic directions inspired by the Far East were taking shape in the Western art world. Los Angeles was no exception. Tyrus Wong and Milton Quon, who knew each other since their teens, worked at major film studios, crafting the look and feel of many award-winning and popular films, like
Bambi
,
Fantasia
,
Dumbo
,
Rebel without a Cause
, and
The Wild Bunch
. Quon, Jake Lee, and John Kwok worked as freelance artists, executing private portraits on commission, designing department store windows, making art for magazine covers, and creating illustrations for promotional merchandise. George Chann opened a gallery/studio in the Farmers Market to sell personalized souvenirs while working on his art, and he rarely sold his own work. Lee and Quon also shared their creative skills with others as art instructors.
To properly recognize these artists' contributions to Los Angeles's art history as well as Asian American History, this exhibition explores their agency and respective visions amidst the social and political complexity they negotiated on a daily basis. By bringing these artists together into one large group exhibition under the auspices of the Getty Foundation's initiative, Pacific Standard Time: Art in L.A. 1945-1980, the history of Chinese American art practice in Los Angeles and the impact of the achievements of these early artists can be shared with the broader public and more fully appreciated.